Our Dallas DJs have been picked very selectively to ensure that you have the best possible experience with our company. Our DJ's have many professional years of experience in the DJ entertainment field and will bring their amazing skills and professionalism with them to your booked event.
Michael Roos, Owner & Senior DJ
Texas native Michael Roos is a professional DJ, Musician, Producer and owner of True DJs of Dallas. With a lifetime of experience as an entertainer, Roos performs at events ranging from weddings, corporate functions, and mitzvahs, to fashion shows, nightclubs, and concerts. He currently releases music on various international labels and does voice-over work for a national clientele.
Roos has over 21 years of experience as an On-Air Talent, Producer, and Writer for several top five US radio stations. He also has six years of experience as an Entertainment Director, Comedy Writer, Audio/Lighting Engineer, and stage performer for Club Med International Resorts.
When it comes to DJing, Roos brings a background in Hip-Hop turntablism, a Rock & Country radio career, and a passion for Funk, Soul, and Electronic music. He loves to provide the perfect musical and entertainment environment for any situation, sometimes playing live instruments while spinning records. Roos regularly performs at nightclubs and bars and has opened up for legendary artists including Grandmaster Flash, DJ Krush, Bootsy Collins, and Kaskade.
While it may be a foreign concept to many DJ's today, Roos always welcomes requests or suggestions, and his number one priority is to make the crowd in front of him happy. And a fun side-note – he is one of the only known DJs to perform for NASA astronauts in orbit.
With an encyclopedia of musical knowledge and entertainment experience, you can't go wrong with Roos for your event!
To say that DJ Soulman has an extensive background in music would be an understatement. With a father who was a Motown performer, Nick's education began at a very early age.
Through the years, Nick developed his musical skills and knowledge organizing and promoting parties in the Detroit area, eventually getting behind the turntables and moving the people on the dance floor. With an impeccable ability to engage and interact with a crowd of any age, DJ Soulman can go from Rock to Country to Blues to House Music and across the board to make the mood perfect for any occasion.
For over ten years, Nick has called Dallas home, but has travelled internationally providing a musical experience for weddings, corporate events, birthday parties, vacation resorts, and nightclubs across the globe. Combine these talents with fantastic microphone skills and you have the perfect DJ for any event.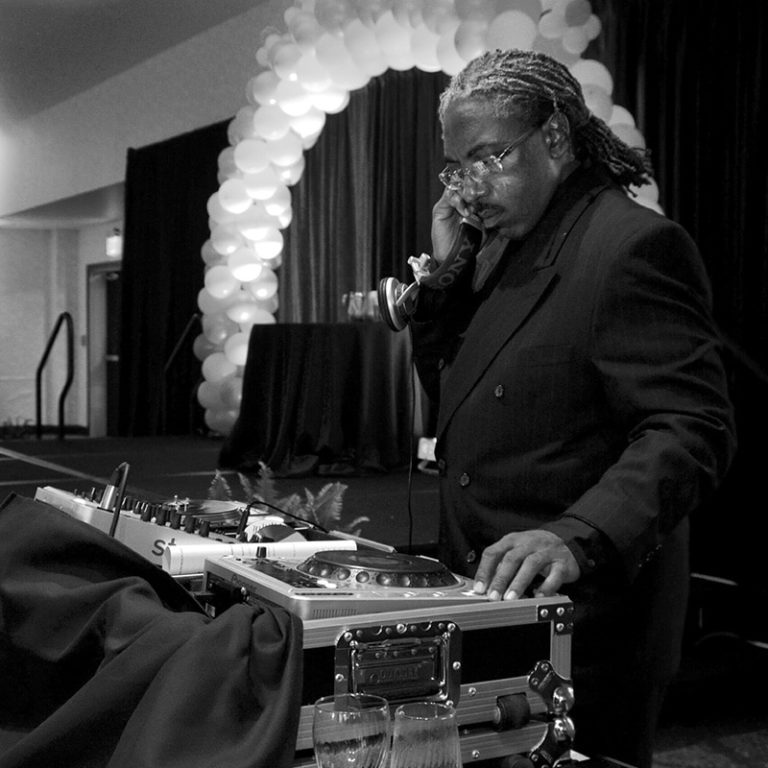 It's not often that a legend in the Hip-Hop world will show up at your event to DJ, but with True DJs of Dallas it's definitely possible.
Beginning his DJ career in 1983, DJ Big Wiz has since conquered Houston, New York and the world with his turntablism skills and knowledge. Since his early days with Rap-A-Lot Records, Wiz has performed globally with artists like The Pharcyde, Aesop Rock, Chris Whitley and more. He has made appearances on MTV & Fuel TV, rocked stages for thousands at music festivals such as Coachella and Bonnaroo, and has helped to create, test and shape the technology of DJing today for some of the top equipment and software manufacturers in the business.
While Hip-Hop is where his roots are, DJ Big Wiz is a master at reinventing himself to not only stay current in the field and genre that he loves, but to be able to move any crowd in front of him in the way they should be moved no matter what the style of sounds all while putting on an amazing show.
Francis Jaye is not only a music loving connoisseur for a nightclub dance floor, but she is also a true Dallas living legend who has taken her skills and passion to various events and weddings across the globe.
After 10 years working on-air at various Dallas radio stations, Frances started The NeoSoul Cafe online radio station and website and built an international following that continues to grow to this day. Frances is called on not only due to her acclaimed music selection and knowledge but also for her ability to get an audience into a groove… be it at the House of Blues, a private corporate party, or the most intimate of weddings.
With a resume including performances for BET, the Las Vegas Music festival, and entertaining with the likes of DJ Jazzy Jeff, Mint Condition, The Foreign Exchange and more, you can't lose with Frances Jaye as your DJ & MC for your special day!
One of the newest additions to the True DJ family is Dallas native, Jeremy Duke. Like most people, Jeremy was introduced to music by his parents at a young age. While his early passion started out in classic rock and country, it quickly evolved into top 40, hip-hop, electronica and a love of all genres and music in general. 
Jeremy began playing records at skating rinks and park parties, then moved into night clubs across the States and eventually began planning and playing at private events and weddings. Jeremy owns an extensive music collection that includes Pop, Retro, Hip-Hop, R&B, Jazz, Funk, Disco, Country, and more. From record scratching to line dances, Jeremy has you covered.
With nearly 20 years of experience and a great attention to detail, Mr. Duke knows how to read a crowd and keep the flow going all night long. Like all True DJs, his number one priority is to make sure people have a great time at your event!
KB is an open format DJ and Turntablist with a foundational style in Hip-Hop music. Translation: He does it all, and yes, he can scratch with the best of them. Having spent the last 15+ years of his DJ career in Austin, KB has shared the stage with world famous DJs and electronic music acts, held prime time residencies at some of the top clubs in Austin, DJ'd and MC'd for hundreds of weddings and private events, and has taught hundreds of students how to DJ at Ooontz Academy in Dallas. 
He has performed alongside DJ AM, DJ Craze, A-Trak, Cut Creator, Major Lazer, DJ Klever, Zeds Dead, The Cool Kids, DJ Spinderella (Salt-n-Pepa), Aphrodite, and has been contracted to perform for A-list celebrities such as George Strait, Michelle Rodriguez, Nick Swardson, Dennis Quaid, Jessica Alba, Haus of Gaga Fashion Director Brandon Maxwell and Troublemaker Studios. You can't go wrong with diversity and style when it comes to DJ KB.
Let's Get Started Planning Your Event!